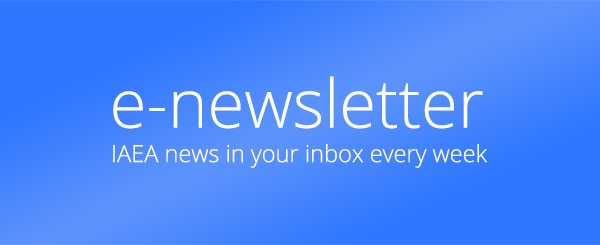 If you would like to learn more about the IAEA's work, sign up for our weekly updates containing our most important news, multimedia and more.
EPR Challenges and Actions Taken by Member States Due to COVID-19
Webinar
Description
The IAEA Safety Standard Preparedness and Response for a Nuclear or Radiological Emergency, IAEA Safety Standards Series No. GSR Part 7, was published in 2015 under the joint sponsorship of 13 international intergovernmental organizations. This publication establishes the requirements for ensuring an adequate level of preparedness and response for a nuclear or radiological emergency, irrespective of the initiator of the event, that are always applicable, including during a global pandemic.
Since the beginning of the COVID-19 pandemic, nuclear and radiological operating organizations, regulatory bodies, response organizations, and other competent authorities have adopted measures to mitigate the impact of the pandemic on essential functions and services to ensure the continued safe, secure, and reliable operation of facilities and conduct of activities, consistent with the IAEA safety standards, such as GSR Part 7, and national regulatory requirements. A review of Member State experiences during the pandemic showed that plans and actions related to nuclear and radiological emergency preparedness and response (EPR) varied among the Member States.
The purpose of this webinar is to share preliminary lessons learned and experiences related to nuclear and radiological EPR functions during the pandemic and to encourage information sharing to assist Member States in considering additional actions to improve preparedness and response to the ongoing COVID-19 pandemic and future pandemics. The IAEA is collecting information through the duration of the pandemic and will continue to share it with Member States through various means, including webinars such as this one.
Presenters and Overview
Opening

Mr R. de La Vega, Emergency Preparedness Coordinator, IEC, IAEA
 
Overview & Actions Taken by Member States due to COVID-19

Ms S. Horvitz, Associate Emergency Preparedness Officer, IEC, IAEA
 
EPR Challenges Posed by COVID-19

Mr J. Anderson, Emergency Preparedness Officer, IEC, IAEA
 
Q&A Session

All participants