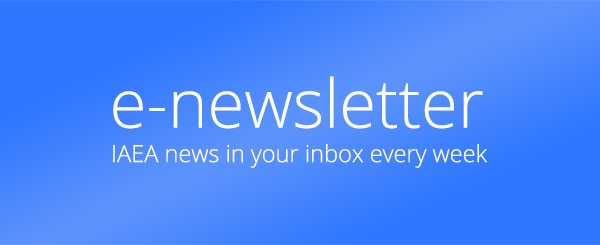 If you would like to learn more about the IAEA's work, sign up for our weekly updates containing our most important news, multimedia and more.
COVID-19's Hidden Costs
How the pandemic is disrupting radiation medicine and medical imaging
Puja Daya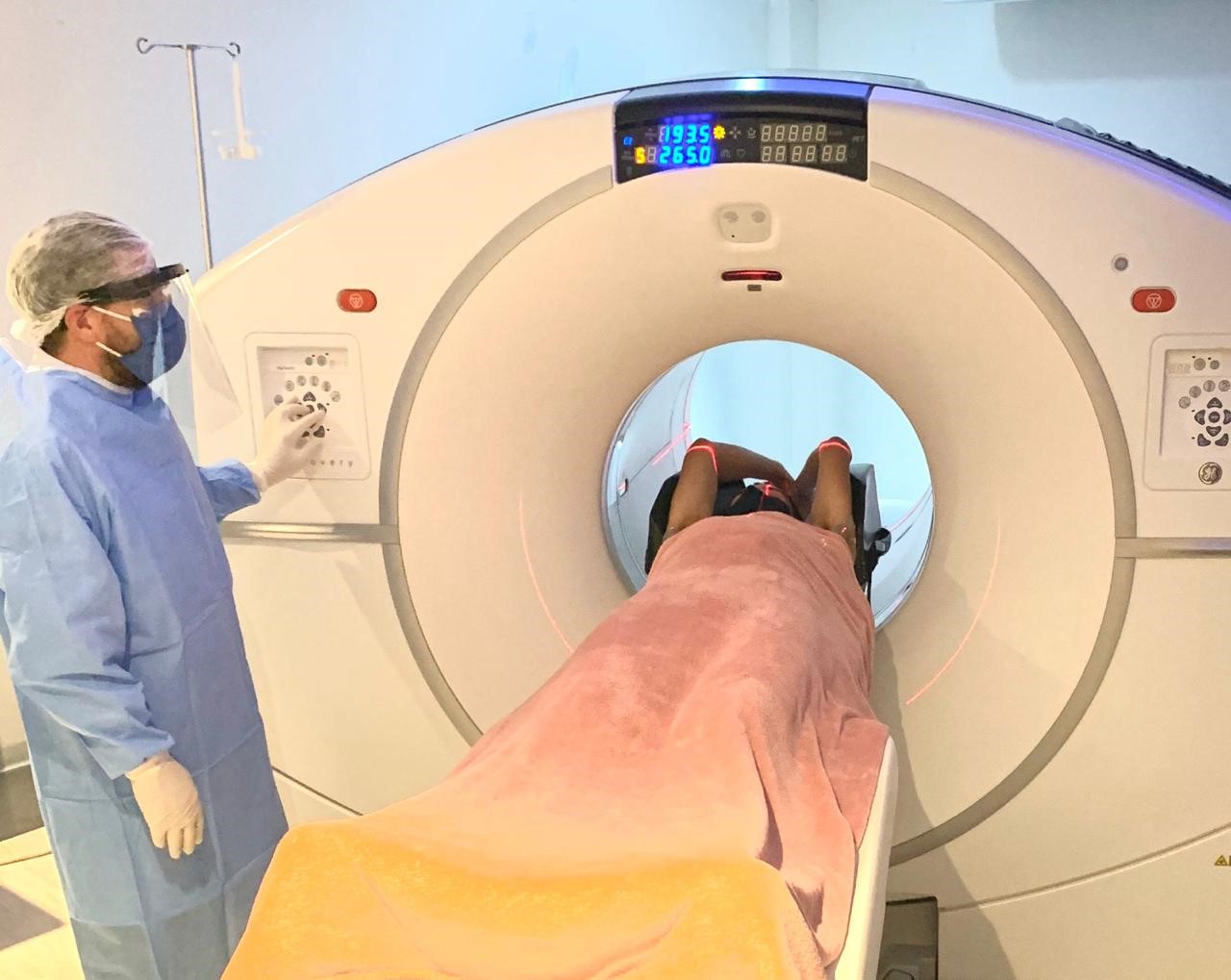 The world has seen many epidemics, from various flus to Typhus, but none have been as disruptive on a global scale in modern times as the COVID-19 pandemic. It has altered our daily lives, from lockdowns to quarantines and continuous testing. Millions have died, and many have recovered with long-lasting symptoms. The pandemic's indirect health effects have also been severe — limiting access to diagnostic tools and treatment facilities as a result of lockdowns and the diversion of health care resources to fight COVID-19. Experts at the IAEA have provided support to many countries in order to minimize the effects of COVID-19 on the diagnosis and management of non-communicable diseases and access to radiation medicine.
Assessing the effects of the pandemic on access to radiation medicine
"The IAEA has a unique role, as an international technical agency with convening power. It could react quickly and has the ability to determine how the routine processes and procedures that provide diagnosis and treatment of patients have been affected," said May Abdel-Wahab, Director of the IAEA's Division of Human Health. "In addition, it can provide guidance on how the medical community can resume routine procedures by recommending good practices and protocols to support practitioners. Crucially, the recommendations and guidance prepared during the pandemic, based on consensus among various professional organizations, will have lasting benefits beyond the COVID-19 pandemic."
Medical imaging includes various processes and techniques to create images of the human body in order to accurately diagnose and treat diseases. Some of these technologies include X-rays, computed tomography and ultrasound imaging, which have been used extensively to better understand how COVID-19 affects the inside of the human body.
However, surveys conducted by the IAEA following the onset of the pandemic showed that 70 per cent of nuclear imaging procedures were disrupted. These procedures are also crucial in the diagnosis and management of cancer and cardiovascular diseases.
The disruption has allowed non-communicable and other diseases to develop and progress undetected, potentially reversing decades of medical advances and disproportionally affecting the world's low-income regions, where resources are already scarce.
Providing advice and support
Based on the data collected through nuclear medicine surveys, the IAEA has developed guidance through publications and webinars — in cooperation with professional organizations from around the world. The COVID-19 related webinars, with over 6000 attendees, provided a platform for international discussion. This resulted in a shared knowledge of best practices and improved practices in nuclear medicine and radiation oncology departments, as well as in techniques for the diagnosis of COVID-19.
"At the beginning, we were struggling, trying to make appropriate decisions, uncertain of the impact on patient and staff safety. The little information we had was scarce and frequently originated from non-scientific sources," said Francisco Osvaldo Garcia-Perez, Head of the Nuclear Medicine and Molecular Imaging Department at the National Cancer Institute in Mexico. "Once we learned how to prioritize the accurate and beneficial information, we were able to take better decisions on how to adjust the standard operating procedures related to patient care and staff responsibilities."
The institute now has procedures in place to balance the usual treatment of patients while fighting the pandemic, he added, and these new protocols will enable his department to overcome significant pitfalls when future pandemics arise.
IT-enabled health care
In addition to webinars and publications, the frequently updated Human Health Campus, an educational and resource website maintained by the IAEA, has helped health professionals in nuclear medicine and radiotherapy to access the latest and most accurate information needed to deal with the changes they have faced in light of the pandemic.
The IAEA, like many others around the world, also had to transition its conferences online, resulting in a wider reach and therefore a bigger impact. The International Conference on Molecular Imaging and Clinical PET–CT in the Era of Theranostics (IPET-2020), held in November 2020, and the International Conference on Advances in Radiation Oncology (ICARO-3), held in February 2021, each attracted over 3000 attendees.
 "New trends are emerging due to COVID-19, with new communication technologies necessary to run a more virtual environment. Nuclear medicine will have to adapt, learn from the crisis and prepare for the future while still offering essential services," said Diana Paez, Head of the Nuclear Medicine and Diagnostic Imaging Section at the IAEA.
The IAEA has redoubled its efforts to enhance virtual learning and support through a collaborative initiative with medical experts to facilitate and streamline access to educational resources created by various organizations. The Comprehensive e-Learning Platform (CeLP) is an integrated set of disease-specific interactive e-learning tools and modules.
In addition, existing professional networks such as the Asia-Pacific Radiation Oncology Network (ASPRONET) and the Africa Radiation Oncology Network (AFRONET), which use online platforms for information sharing and connect nuclear medicine and radiation oncology departments, have been strengthened.
Travel interruptions have also meant putting together more virtual teams, including in the Eastern Caribbean, where the region's Virtual Tumor Boards were launched in July 2021. These support the establishment of a regional pool of expertise and facilitate cost-effective regional referral among centres of excellence and hospitals within the Organisation of Eastern Caribbean States.
The IAEA will continue to support practitioners worldwide in adapting to the new circumstances and challenges affecting radiation medicine.