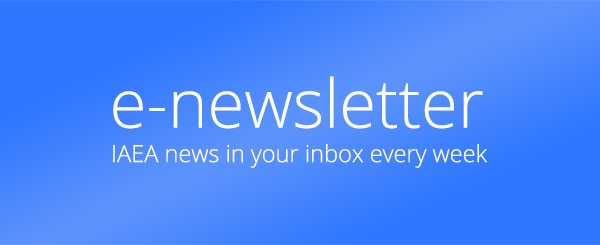 If you would like to learn more about the IAEA's work, sign up for our weekly updates containing our most important news, multimedia and more.
Learning through experience: Using SAFRON Incident Learning System in Philippines – case study
Webinar
Presenters: Debbie Gilley (IAEA), Jerickson Abbie S. Flores (Philippines)
Date of broadcast: 11 June 2020, 3 pm CEST
About the webinar
SAFRON, Safety in Radiation Oncology is an IAEA incident learning system for external beam radiotherapy, brachytherapy and radionuclide therapy, that includes safety-related occurrences so called events that reach the patient as well as near events that were identified prior to reaching the patient. Currently there are more than 180 medical facilities from around the world registered in the system.
One of them is the Department of Radiotherapy of Jose R. Reyes Memorial Medical Center in Philippines, established in 1988 together with the Philippine Cancer Control Program (PCCP). The department provides advanced radiotherapy services to patients in the region and is also an educational facility for training professionals in the field.
Dr Flores, Radiation Oncologist from the Department of Radiotherapy in Philippines, will share his experience using SAFRON as the department's incident learning system for the past three years. He will explain how the use of SAFRON led to improvements in both patient safety and quality of the patients' treatments. Dr Flores will provide insight on how his department has been able to enhance and reinforce both the safety and the quality of radiotherapy and the increased awareness of the importance of a strong safety culture. Thanks to SAFRON, the department has managed to strengthen the identification of errors and near misses, and to improve the use of safety barriers to prevent errors from reaching the patient.
Learning objectives
To learn about how SAFRON is used in a large academic radiotherapy facility.
To understand how SAFRON can help reinforce safety and quality of radiotherapy in medical institutions.
About the presenter
Jerickson Abbie S. Flores
Jerickson Abbie S. Flores, MD, FPCR, DPBR-RO graduated with honors (magna cum laude) both in his undergraduate degree in Medical Technology and Doctorate degree in Medicine at University of Santo Tomas. He obtained his residency training in Radiation Oncology at the Department of Radiotherapy- Jose R. Reyes Memorial Medical Center, Manila, Philippines and is a fellow of the Philippine College of Radiology/Philippine Radiation Oncology Society. He had his observership training at the Gunma University- Graduate School of Medicine, Japan and Chulalongkorn University- Faculty of Medicine, Bangkok, Thailand.
Dr. Flores practices in different hospitals in Luzon, Philippines as a Radiation Oncologist such as Jose R. Reyes Memorial Medical Center, The Medical City (Ortigas), Lung Center of the Philippines, Sacred Heart Medical Center, Central Luzon Doctors' Hospital and Lipa Medix Medical Center. He is currently a faculty member/lecturer at the University of Santo Tomas — Faculty of Pharmacy.