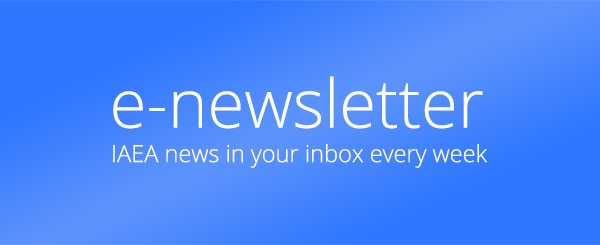 If you would like to learn more about the IAEA's work, sign up for our weekly updates containing our most important news, multimedia and more.
Improved justification and optimization of dental 2D and 3D imaging through education and training
Webinar
About the webinar
During the past two decades, major developments have taken place in dentomaxillofacial radiology. Notably, intraoral imaging went digital, which reduced radiation exposure to patients. This method has been included in undergraduate education in dentistry.
Panoramic imaging of the jaws has become more widespread in general dentistry, but the necessary education in the method, including the challenges and limitations concerning use and interpretation of the panoramic radiographs, has not been implemented at the same rate. This opens the possibility that an examination may be performed for an incorrect indication and thereby without proper justification.
In addition, cone beam computed tomography (CBCT) has been introduced in dentomaxillofacial radiology, and the number of machines in private, public and specialist dentistry has increased — in some countries by a factor of 100 during the past ten years. Although CBCT is sometimes termed low dose CT, the dose of a CBCT examination can be more than 50 times higher than an intraoral examination, depending on volume.
Alongside radiation protection regulations, education and training of dental professionals plays a key role in ensuring quality and safety in dentomaxillofacial radiology. Those standards and demands differ between countries. This webinar will discuss the need for more thorough education among dentists in 2D and 3D imaging to increase the knowledge and understanding of methodology, interpretation, optimization and justification and thereby radiation protection.
Learning objectives
Learn about the link between justification, optimization, radiation protection and population dose in dentomaxillofacial radiology
Learn about the current state of radiographic methods and usage in dentistry, and in under- and postgraduate education in radiology
Understand the need for education to make the correct decisions on justification and optimization for 2D and 3D imaging
Learn about proposed standards for postgraduate education in 2D and 3D imaging.
About the presenters
Dr Eva Levring Jäghagen
Dr Eva Levring Jäghagen is the Head of Oral and Maxillofacial Radiology and Deputy Head of the Department of Odontology, Faculty of Medicine, Umeå University, Sweden. She is a specialist in DentoMaxilloFacial Radiology (DMFR) (4-year program) since 1995 and received her PhD in 2000.
Since 2001 she has been associate professor and senior consultant at Umeå University, undertaking research, education and clinical practice. Dr Jäghagen is an examiner and teacher for several under- and postgraduate courses within DMFR and pedagogics. Between 2005 and 2012 she was chairman of the board of odontological education, including general and profession degrees as well as postgraduate courses. She was awarded the faculty of medicine's pedagogical prize for her contributions to education on 2017 and the student union's pedagogical prize for contributions to research education in 2021.
Dr Jäghagen has been an examiner of specialist training programmes at several Scandinavian universities and an invited lecturer in national and international meetings. She participates in several multidisciplinary and inter-university research projects and supervises MSc students, as well as PhD students and post doctorates. The main focus of her research is on swallowing dysfunction in snorers, elderly and head and neck cancer patients, as well as diagnostics of carotid artery calcifications and the correlation to cardiovascular events and other diseases.
Dr Jäghagen is appointed Regional Director representing Europe in IADMFR. She was President of the European Academy of DentoMaxilloFacial Radiology (EADMFR), 2016–2018, and is a Board Member of the Swedish Society of DentoMaxilloFacial Radiology (SFOR).
Prof Jeffery Price
Prof Jeffery Price is Clinical Professor and Director of the Oral and Maxillofacial Radiology Department at the University of Maryland School of Dentistry in Baltimore, Maryland, USA and adjunct associate professor of oral and maxillofacial radiology at the University of North Carolina (UNC) School of Dentistry.
Prof Price completed a two-year hospital general practice residency at Mount Sinai Beth Israel medical center in New York before earning his Fellowship at the American Association of Hospital Dentists. He then practiced general dentistry for 24 years before entering oral and maxillofacial radiology. While in practice, Prof Price received the Mastership of the Academy of General Dentistry as well as Diplomate accreditation from the International Congress of Oral Implantologists.
Prof Price is currently a co-principle investigator for a National Science Foundation-funded research project entitled A Machine Learning Framework for Comprehensive Dental Caries Detection. He previously served as Chair of the education committee for the American Dental Association of Oral and Maxillofacial Radiologists.
Prof Price is a USA Director for the International Association of DentoMaxillofacial Radiology (IADMFR) and Secretary of its Board. He also serves on the editorial board for the Dentomaxillofacial Radiology journal and the Academy of General Dentistry Self-Instruction Committee and reviews several other journals.