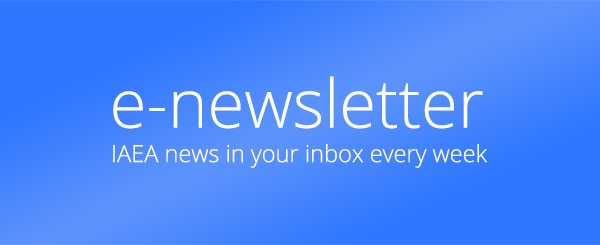 If you would like to learn more about the IAEA's work, sign up for our weekly updates containing our most important news, multimedia and more.
rpop
Justification of X-ray examinations in dentistry
Video
Presenter: Prof. Keith Horner
Date of broadcast: 6 February 2018, 3 pm CET
About the webinar
"Justification" of X-ray examinations for a patient involves a consideration of the potential benefits of the examination and the radiation risk associated with it.  For the individual patient, the process depends on clinical history and examination findings and the selection of imaging depends on the question being asked, e.g. is there a periapical infection associated with this tooth?  No imaging should be selected without first having examined the patient.  
Justification is particularly important for children because of their greater radiation risk and when higher dose techniques, such as cone beam CT, are being considered.  Consideration should be given to diagnostic methods not using ionizing radiation if they are available.  
Guidelines on the use of X-ray techniques ("appropriateness guidelines", "referral criteria", "selection criteria") can be helpful to justification in practice. Guidelines which are based on research evidence and which have been developed using a formal methodology are likely to be better than opinion-based expert guidelines. 
This lecture will provide examples of clinical situations in which choices of imaging are important, with a particular focus on CBCT.  Amongst the clinical situations considered will be orthodontic treatment planning in children, selection of imaging as an aid to caries diagnosis and "screening" radiography.  The lecture will also direct viewers to sources of guidelines to assist them in practical justification in dental practice.
Learning objectives
To understand what is meant by "justification" in radiology.
To understand the justification process in practice and the value of appropriateness guidelines (referral/ selection criteria).
To recognise clinical dental situations in which the choice of imaging is important, with a special focus on cone beam CT.
To know where sources of appropriateness criteria are available.
About the presenter
Keith Horner is Professor of Oral and Maxillofacial Imaging at the University of Manchester (UK) and a Clinical Consultant in Dental Radiology.  He has a particular interest in radiation protection in dentistry, particularly in guideline development.  He was co-ordinator of European Commission projects to develop guidelines on Radiation Protection in Dental Radiology in 2004 and on dental cone beam CT in 2012.  He has over 150 peer-reviewed scientific publications and has coordinated or contributed to national guideline documents in the UK.  He is a hospital-based consultant and carries out clinical radiology of patients, both diagnostic and interventional, as part of his daily practice.