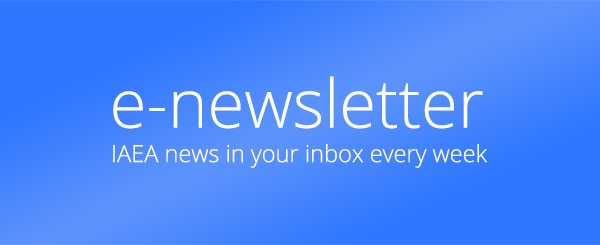 If you would like to learn more about the IAEA's work, sign up for our weekly updates containing our most important news, multimedia and more.
IAEA Training Course Helps Tackle the H5N1 Avian Influenza Outbreak in West Africa
News Article
Seibersdorf, 29 September 2015. Nigeria in January, Burkina Faso and Niger in April, Côte d'Ivoire at the end of May, Ghana a few days later in the beginning of June – a list that reads like a travel itinerary through West Africa traces the route of recent bird flu outbreaks in the region. Globally, the H5N1 strain of avian influenza outbreaks have killed millions of birds. The economic, social and human impact can be devastating.
Reacting to these outbreaks, the IAEA in cooperation with FAO, recently held a training course for those Member States experiencing or considered at risk of bird flu outbreaks. "The key to control zoonotic diseases is to be proactive rather than reactive," said Gerrit Viljoen, Head of IAEA's Animal Production and Health Section.
The 5-day refresher training took place at the IAEA's Animal Production and Health Laboratory in Seibersdorf in September. It is part of the support that the Agency, through its Joint FAO/IAEA Division of Nuclear Techniques in Food and Agriculture and its Africa Division of the Technical Cooperation Department offers to Member States in dealing with such outbreaks. The training course gave the participants the chance to refresh and enhance their knowledge in rapid diagnosis of H5N1 using nuclear, nuclear-derived and related molecular diagnostic techniques through lectures and hands-on sessions on disease management, sample collection, differential or confirmatory diagnosis, official reporting and submission procedures.
"Early and rapid nuclear and nuclear-derived diagnosis is key to prepare Member States to react in a timely manner to infectious animal diseases," explained Michel Warnau, Section Head of IAEA's Technical Cooperation Division for Africa. "National veterinary laboratories in the region need to be prepared to meet emergency requirements and equipped with appropriate diagnostic kits and well-trained personnel."
In addition to familiarization with the latest techniques, the participants were provided with emergency kits which will allow them to immediately implement the latest H5N1 diagnostic protocols upon their return to their national laboratories.
For more information, please contact NAFA - Animal Production and Health Section Contact point.