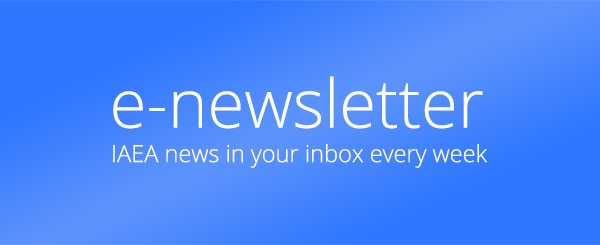 If you would like to learn more about the IAEA's work, sign up for our weekly updates containing our most important news, multimedia and more.
Encouraging the next generation to pursue careers in decommissioning
Annie Engstroem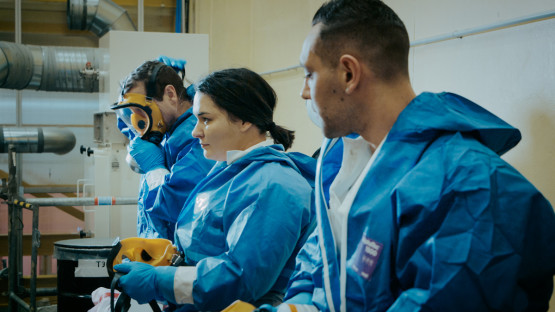 One of the major challenges currently facing the decommissioning industry is attracting young professionals to the field. The need for a new generation to enter the workforce is being driven by two factors. On the one hand, there is an immediate need to have an increased workforce in place to decommission the growing number of ageing reactors now reaching the end of their life spans. On the other, the industry needs to prepare for the future, when the decommissioning sector is expected to boom and create even greater demand for science and engineering professionals.
It is estimated that between 12 and 15 per cent of nuclear power reactors currently in operation will be retired by 2030, and decommissioning them will require a range of professionals from various disciplines to ensure that they are dismantled safely, in a cost-effective manner and with consideration for their future use. At the same time, new nuclear facilities that will also eventually have to be decommissioned are being built worldwide.
"Young professionals, such as myself, are eager to use our skills to help advance decommissioning programmes and increase public trust in the nuclear field," said Simona Šandalová, a 25-year-old nuclear chemist and recipient of the IAEA Marie Skłodowska-Curie Fellowship Programme scholarship.
Young professionals, such as myself, are eager to use our skills to help advance decommissioning programmes and increase public trust in the nuclear field.
The complex challenges involved in decommissioning nuclear sites mean that there is a range of career opportunities for younger people in this field. These include roles involving emerging technologies such as artificial intelligence, data science and robotics, as well as opportunities for those wishing to specialize in careers in physics, chemistry, engineering, project management, waste management or environmental remediation. In short, the decommissioning sector will offer both job security and career opportunities for people entering the industry now, and for the foreseeable future.
"Forty years ago, decommissioning was not a priority concern for developers of nuclear power plants or fuel cycle facilities, and little consideration was given to ensuring the availability of an appropriately skilled workforce when these facilities reached the end of life," said Patrick O'Sullivan, Decommissioning Specialist at the IAEA. "Today, attracting young nuclear professionals to decommissioning and associated waste management activities has become a major priority in most programmes."
To decarbonize the economy countries are also investing in advanced nuclear reactors, such as small modular reactors, which are expected to be easier and cheaper to decommission from a technical standpoint, as they can be transported back to the factory for dismantling and recycling. 
"If countries are going to exert efforts and include nuclear energy in their energy mix, they really need to position themselves well in terms of developing essential skills to consider the dismantling of nuclear power plants from the beginning," said Marorisang Makututsa, Deputy President of African Young Generation in Nuclear (AYGN). The AYGN is a non-profit organization which aims to mobilize and empower young nuclear professionals in Africa by organizing training and national networking events. Currently, South Africa operates two nuclear power reactors, while Egypt is building its first reactors and Ghana, along with around ten other countries on the continent, is considering introducing nuclear power into its energy mix.
Opportunities for young people
Decommissioning is the final step in the nuclear life cycle; however, the multidisciplinary process of dismantling a nuclear power plant requires insight into the whole nuclear life cycle. Engineers, scientists and other professionals specialized in decommissioning, therefore, possess competencies that are transferable to other parts of the nuclear life cycle, including the design, construction and operation of the nuclear installation. 
"Young people with expertise and experience in decommissioning have many opportunities in other industries as well," said Lisa Lande, a Nuclear Human Resource Development Specialist at the IAEA. "The ability to manage projects, obtain the technical expertise required for waste management, and understand the impact of pollutants on the environment is invaluable in the environmental sector and within various domains in the technology industry." 
In France, the National Institute for Nuclear Science and Technology (INSTN) is actively encouraging students to explore new, innovative solutions to decommissioning. Florent Lemont is Research Director at the CEA and head of INSTN - Marcoule. In 2022 he organized a challenge in France called "Hackadem", in which 600 high school and university students competed in teams by pitching creative solutions for decommissioning nuclear facilities in the future. "Many participants were not aware that decommissioning is a cross-cutting innovative area involving high-tech technology, digitalization, chemistry, and more," Florent Lemont said. "Through the challenge, they gained insights about the future opportunities in the decommissioning field and the value of obtaining experience in this area."
IAEA initiatives to engage students and young professionals
The IAEA organizes a range of initiatives to highlight career opportunities in the decommissioning field and to support nuclear capacity building in its Member States. 
The IAEA actively cooperates with universities around the world — in the Czech Republic, France, the Republic of Korea, Slovakia and the United Kingdom, among others — to conduct research and exchange technical information, experiences and best practices in decommissioning and environmental remediation. At Florida International University (FIU) in the United States of America, this cooperation has enabled the IAEA to offer training and internship programmes to students with backgrounds in science, technology, engineering and mathematics, and to integrate the IAEA's material on decommissioning into FIU's curricula. 
In September 2022, the IAEA organized the IAEA Challenge: Innovations in Nuclear Facility Decommissioning 2022, inviting students and young professionals to submit original essays on dismantling nuclear facilities. Topics included how to make decommissioning more effective, how to plan and carry out decommissioning using a circular economy model, and how to incorporate a decommissioning strategy into a nuclear power plant's design. 
"Decommissioning is a future challenge that needs a future workforce with relevant skills," said O'Sullivan. "That's why the IAEA organizes and implements a range of initiatives — both directly and through its Collaborating Centres — to promote the involvement of young people in decommissioning, including university partnerships, training and fellowship programmes, as well as encouraging involvement by young people in its specialist workshops and conferences."